PUR Lamination
Re-Defining Lamination Technology
• Solvent Free
• Wash Resistance (Minimum 10 Washes)
• Maintains Breathability
• Maintains Water Resistance
• Light Weight, Compared to traditions resins
• Regular Apparels (Fashion Apparel, Outwear, etc.)
• Protection Garments (Industrial Wear, Safety Wear, etc.)
• Home Textiles (Mattress Covers, Baby Bed Protectors, etc.)
• Inner Wears (Thermals,Lingerie, etc.)
• Hygiene Products (Diapers Feminine, Hygiene Products.
• Defence Garments (High Altitude Wear, Anti Ballistic Wear, etc.)
• Sports Apparel (Active Wear, Sports Gears, etc.)
One Stop Shop For PUR Lamination

About Leather Links
Established in 1992, Leather Links was founded as a part of the Synthetic Leather revolution in the Indian market. The idea – to offer high-quality PVC Leather in India was to compliment the growing use of leather products at much affordable prices. This endeavour helped in the modernisation and growth of the Indian PVC Leather industry, which now holds a strong position in the world. LEATHER LINKS today is recognised as a leader and most preferred end-to-end solution provider across the value chain of Technical Textiles in India.
About TEX LINKS
TEX LINKS is a technical textiles company established in year 1992, Tex Links is one of the renowned wholesaler trader of a wide range of Lamination Machine, Bronzing Machine, Flat Bed Lamination and Adhesive Coating Machine, etc. These products are designed and manufactured in line with the standards of the industry at our vendor's end. The entire range of products offered by us is very popular in the markets for their afford ability and high durability nature. Tex links specialising in environmentally friendly hot melt PUR lamination catering to fabric needs for home furnishing, special garments horse blankets, footwear, and medical garments. Supplying raw materials for PUR lamination. A one stop shop that provides turn key project solutions to customers looking to set up hot melt lamination lines. We are also a specialised raw material supplier to the artificial leather industry for splicing tapes and release paper. Gain access to technical machinery, reduce lead-time and form a partnership with experts in textile lamination and technical textiles.
Meet Our Team
Team Leather Links comprises of very well diversified and experienced professionals, coming from the leading Industries with very strong domain reach, combined together, we have expertise in the field of Non Woven and Technical Textiles, Synthetic Leather Industry, Classical Textiles, Foot Wear Industry, Sports Industry, Interior decoration and construction Industry, Fashion Industry and so on.
Mr. Vijay Nijhawan
Director
Mr. Sandeep Bhatia
Sales Manager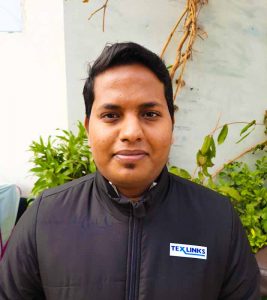 Mr. Vikash Kumar
Bussiness Manager
Inverness McKenzie
Business Owner
"We have no regrets! After using your product my business skyrocketed! I made back the purchase price in just 48 hours! I couldn't have asked for more than this."
Hanson Deck
Independent Artist
"Your company is truly upstanding and is behind its product 100 percent. Hestia is worth much more than I paid. I like Hestia more each day because it makes easier."
Natalya Undergrowth
Freelancer
"Thank you for making it painless, pleasant and most of all hassle free! I am so pleased with this product. Dude, your stuff is great! I will refer everyone I know."
Get in Touch
Find us at the office
           Plot No. 348, Sector 8         
           IMT Manesar, Gurugram
           Haryana 122050